Experienced in all aspects of office relocation, we are the number one choice for office removals in Nottingham and the rest of the East Midlands.
Supporting many businesses across a broad range of industries, we have the team and the fleet of vehicles required to undertake office moves and internal relocations of a significant size. Placing customer satisfaction at the front of our trading practices, we strive to provide a flexible service to help minimise disruption to trade. With this in mind, a member of our office removal team will be more than happy to arrange a free site visit to better assess your requirements.
At Near & Far Removals, we recognise that no two office moves are alike. Whether you require a small van for moving a number of boxes, or a tailored quote for the complete relocation of a large office, our friendly and knowledgeable team are here to help. Fully equipped with packing materials, screen covers and carpet guards, we can safely handle and pack all types of office equipment such as computers, monitors, phone systems and heavier items such as photocopiers.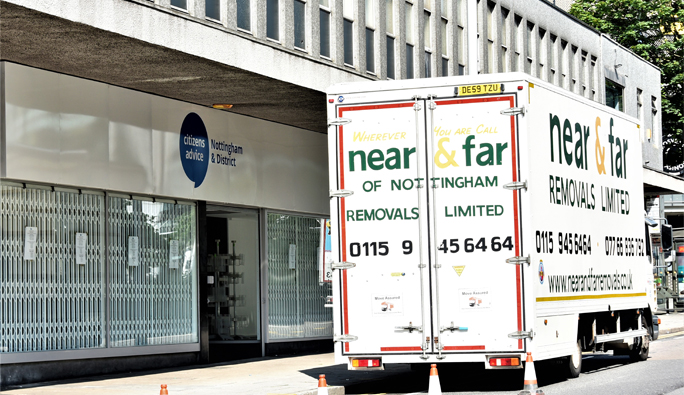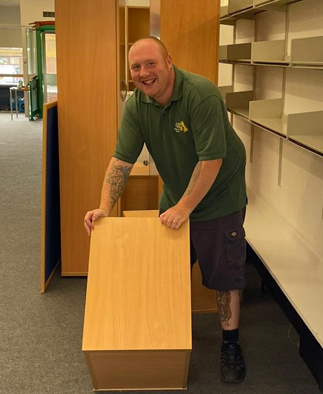 Why choose our office removal service?
We will carry out the complete office move from start to finish, providing packaging materials, and packing services whilst coordinating the move itself. Having successfully completed a large number of office moves in Nottingham, we can provide valuable advice in the planning of the relocation, advising on the best methods for packing and unloading to minimise the operational downtime of your business.
Off-site storage solutions
When merging departments or downsizing office space, many of our customers acquire surplus office furniture such as desks and filing cabinets with little space to store them. To meet this need, we provide a number of off-site storage solutions for the secure storage of office furniture, files and documents. Find out more about our secure storage.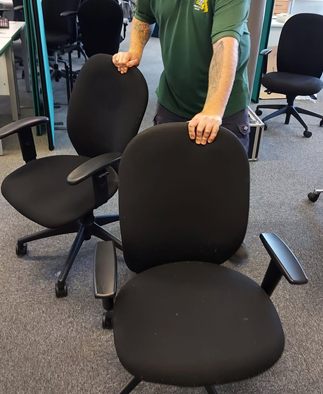 Contact us in one of the following ways to get your free office removal quote