Commercial Removals Nottingham
Professional Commercial Removals For Offices, Warehouses, Retail Stores – And More
Are you looking for a fast and convenient way of moving your business to a new location? If you're based in Nottingham or Nottinghamshire, then we can help you pack everything up and move to your new premises. No matter how big or small the move is, we're here to help on every step of the journey.
We have plenty of experience in commercial removals Nottingham, so you don't have to worry about a thing. Regardless of what industry your business is in, we offer a comprehensive service that minimises disruption and helps you settle into your new business location. Contact us today, and we'll provide a quote for our commercial removals service.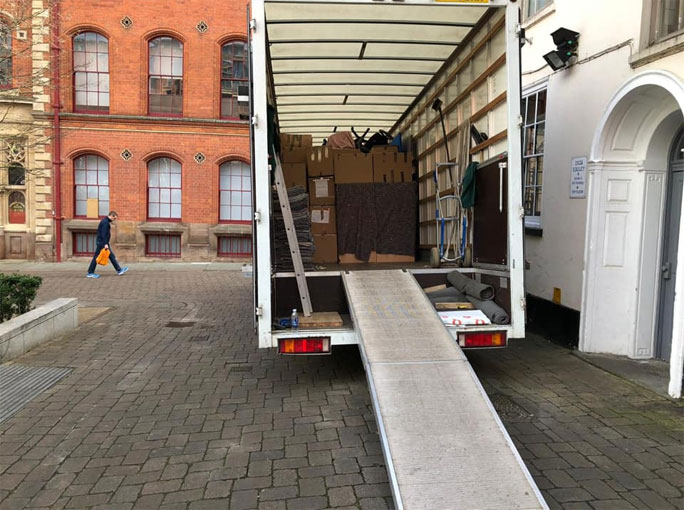 Nottingham's Experienced Commercial Removals Company
At Near & Far Removals, we understand that moving from one place to another is a considerable task
At Near & Far Removals, we understand that moving from one place to another is a considerable task. Think about all the different items your business has to transport across to your new place. There could be lots of bulky office equipment, desks, chairs, and so much more. For retail businesses, you might need to transfer your stock over as well, which further adds to your removal demands. Then, warehouses take things to a whole new level as you have countless valuables to move from A to B.
Thankfully, we're fully equipped to help businesses of all shapes and sizes during their move. We use safe and secure packing materials to keep all of your products in perfect condition during transit. We even take special care with any valuable items like computers, monitors, and so on.
Our team handles all the heavy lifting as well – you don't have to worry about carrying large pieces of furniture or commercial equipment down multiple flights of stairs! We load everything in one of our removal vans, and you can focus on other aspects of your move.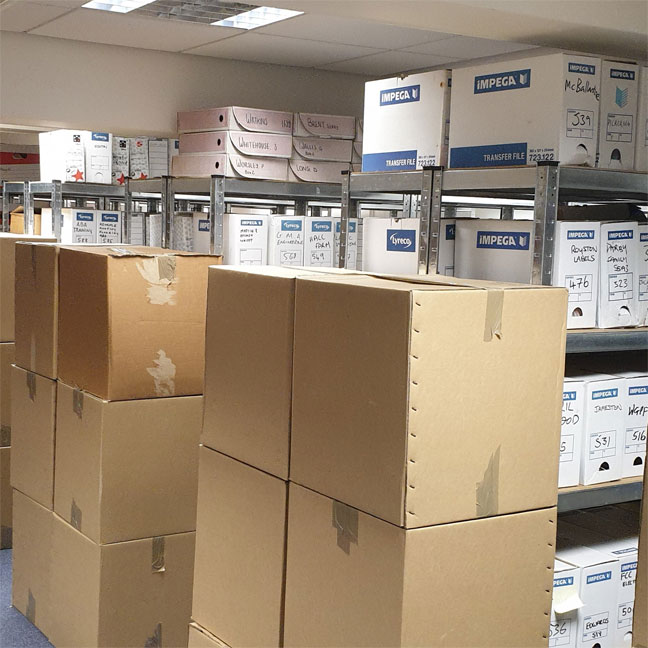 Why Choose Us For Commercial Removals in Nottingham?
When you choose Near & Far Removals, you're making a decision that will benefit your business. We're the masters of commercial removals in Nottingham, and our service goes above and beyond what's expected. Some of the benefits of our commercial removals service include:
Free site visits: We'll arrange for a member of our team to visit your commercial premises and assess the situation. Here, we can get a clear sense of your requirements, offering a more accurate quote.
Flexibility: No two commercial removals are the same. We've moved businesses down the road to a new office, and we've moved companies out of massive warehouses to the other side of the country. As such, our service is designed to be flexible; it's built around your needs. If you need a small van to move a couple of items, then we'll handle it. If you need multiple trucks to move your entire business, then we can handle this too!
Fully equipped: You don't have to worry about finding packing materials or figuring out how to move things out of your premises. We're fully equipped with all the materials and equipment required to get your move done in record time.
Contact Us For A Site Visit
If you want the best commercial removals service in Nottingham, then contact us today. Give us a call, and we can pop down for an initial site visit. After this, we'll provide a quote, then get things sorted at your convenience.
Contact us in one of the following ways to get your free no obligation quote